INSTALLATIONS
FROM 25 YEARS OF THE FALCKENBERG COLLECTION
---
Group exhibition
Collection Falckenberg
Phoenix Hallen,
Hamburg, Germany
Nov 30 -
EXTENDED UNTIL OCT 2020
Portrait #4
[AA Bronson]
---
Solo exhibition
Casa degli Artisti, Milano
Feb.18. - March 10. 2020
TAPEMODERN #27

---
Group exhibition
Berlin, Germany
Feb 08 - 9 Feb 2020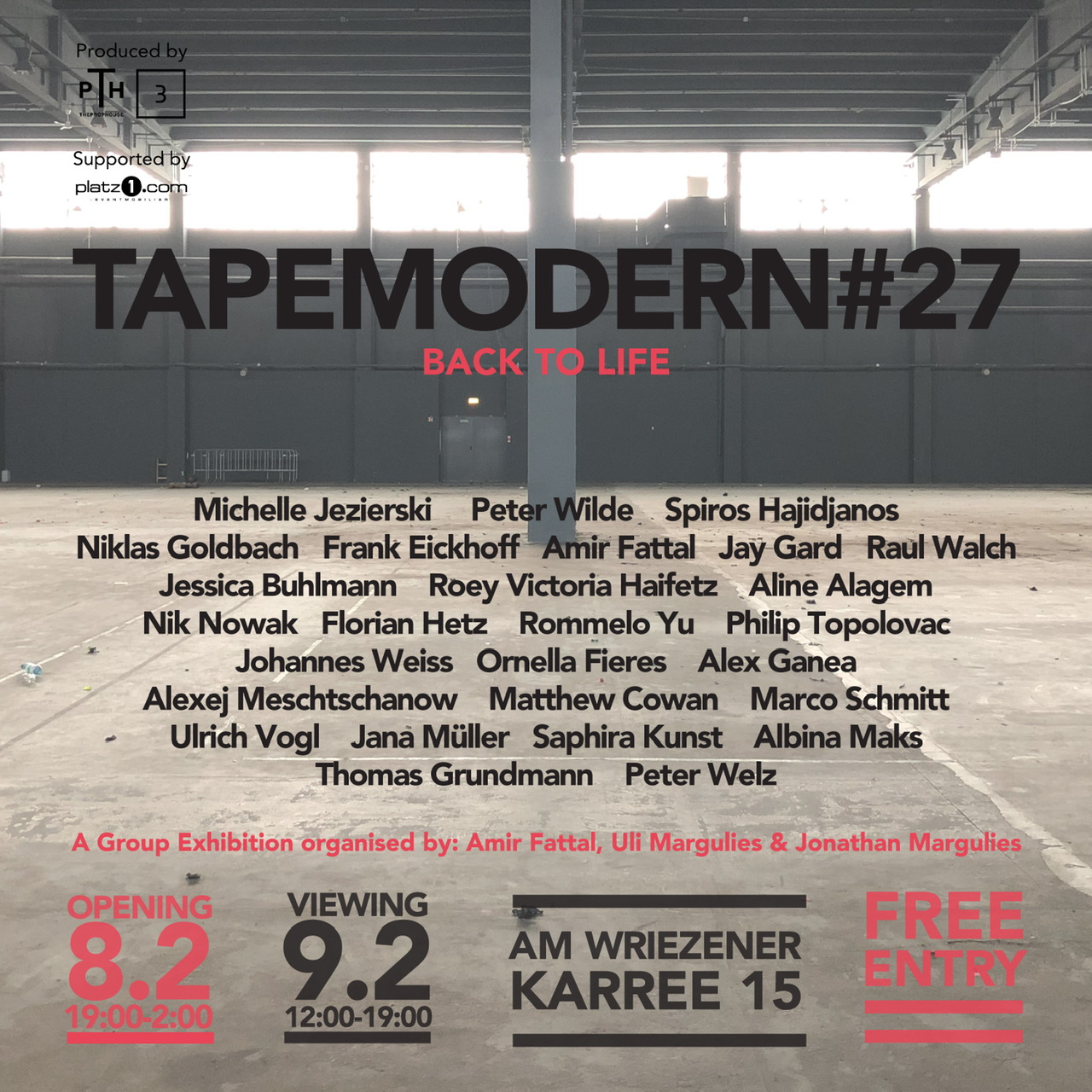 I Am a Cage In Search of a Bird
---
Unfolding Kafka Festival
Maiiam Contemporary Art Museum
Oct 26 - Nov 24 2019
Vienna Contemporary
---
Art Fair
LOOK AT ME!
---
Exhibition
Sunday 8. Spet - January 5. 2020
The Body in Art from the 1950s up to today.
Fondazione Ghisla opens to the public the exhibition curated by Angela Madesani and Annamaria Maggi.
On view works of performative actions, as in the case of Marina Abramovic, Vito Acconci, Dennis Oppenheim, Bruce Nauman, and also works by artists who put photography at the core of their practice, such as Shirin Neshat and Peter Welz.
ghilsa-art.ch
Picnic
Collection Hoffmann
---
Group exhibition
Sammlung Hoffmann, Berlin, Germany
Jul 2019 - June 2020
Stance & Fall
A Wavering World

---
Group exhibition
Marta Herford
June 29 - Oct 6 2019
Francis Alÿs, Charles Atlas, Alexandra Bachzetsis, Robert Barta, Pauline Curnier Jardin, Denis Darzacq, Marcel Dzama, Christian Falsnaes, Valérie Favre, Kendell Geers, Mona Hatoum, Judith Hopf, Wilhelm Klotzek, Eva Kot'átková, Henrik Olesen, Cheryl Pope, Naufus Ramírez-Figueroa, Sarah & Charles, David Shrigley, Sebastian Stumpf, Aaron van Erp, Peter Welz
Portrait#4 [AA Bronson]

---
Solo Exhibition
Crone Wien
April 25 - June 1 2019
opening 25. april 19.00
new portrait in the series and 3rd solo exhibition with crone gallery
Interview

---
Visit my Tent
Article by Stephanie Neumann
A fist of pure emotion

---
Exhibition
Galerie Crone | side
Tempelhofer Damm 2, 12101 Berlin
Sept. 25 - Nov. 17 2018
Group exhibition in a temporary space by Galerie Crone Side
Tempelhofer Damm 2,
12101 Berlin
Gestualités
Textualités
---
Hermann Éditeurs
Paris
Gestualités Textualités en danse contemporaine. Sous la direction de Stefano Genetti, Chantal Lapeyre et Frédéric Pouillaude.
Contemporary Chaos

---
Exhibition
Vestfossen, Oslo
Mai 05 - Sep 30 2018
The installation Portrait #3 [out-take | monica vitti | double projection] is a hybrid work between an architectural sculpture and a video installation.
A strong desire

---
Exhibition
PS120, Berlin
July 26 - Aug 26 2018
Group exhibtion
Co-curated by Justin Polera and Aleksandr Blanar
Angehaltene Zeit. Bilder vom Tanz

---
Exhibition
Teatro Central Sevilla
Feb 23 - March 21 2018
Group exhibtion accompaining Sasha Waltz & Guests in collaboration with the Goethe Institut. Andrea Esswein, Dominik Mentzos, Agnés Noltenius, Vanessa Ossa, Joerg Reichardt, Bettina Stöß, Bernd Uhlig, Gert Weigelt und Peter Welz.
After white

---
Exhibition
Fold Gallery, London
Feb 02 - Mar 10 2018
In After White Michaela Zimmer has invited Peter Welz, who for this collaboration, has designed a hybrid between an architectural device and a sculpture. The architectural structure divides the gallery in a manner that references modernism.
Mise-en-scène – architectural portraits


---
Exhibition
Deutsches Architektur Zentrum, Berlin
Dez 02 2017 - Feb 04 2018
"Mise-en-scène – architectural portraits" presents a series of reinterpretations of iconic modernist buildings. Shown alongside videos by artist Peter Welz – and at Welz's invitation – film and video works by David Maljkovic and Christopher Roth.
www.daz.de
Mise-en-scène | architectural portraits


---
Film screening
www.daz.de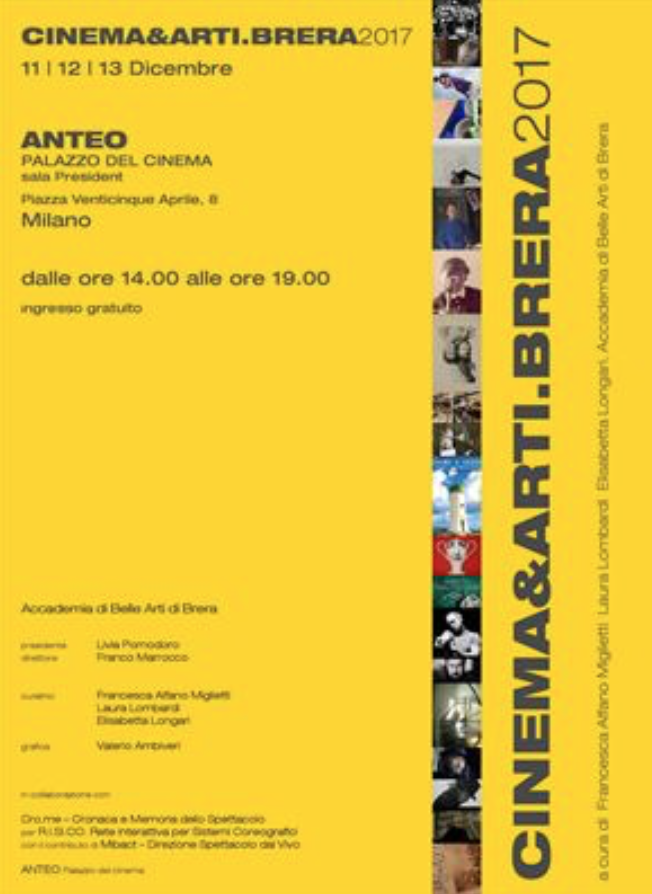 Cinema & Arti
---
Screening
Tuesday, December 12 at 2pm
On the occasion of the
Cinema & Arti Brera 2017 film festival, organized by the Academy of Fine Arts of Brera and curated by Francesca Alfano Miglietti, Laura Lombardi and Elisabetta Longari, will be screened the video of the installation
Retranslation | Final Unfinished Portrait (Francis Bacon) | figure inscribing a figure
by Peter Welz and William Forsythe.
cro.me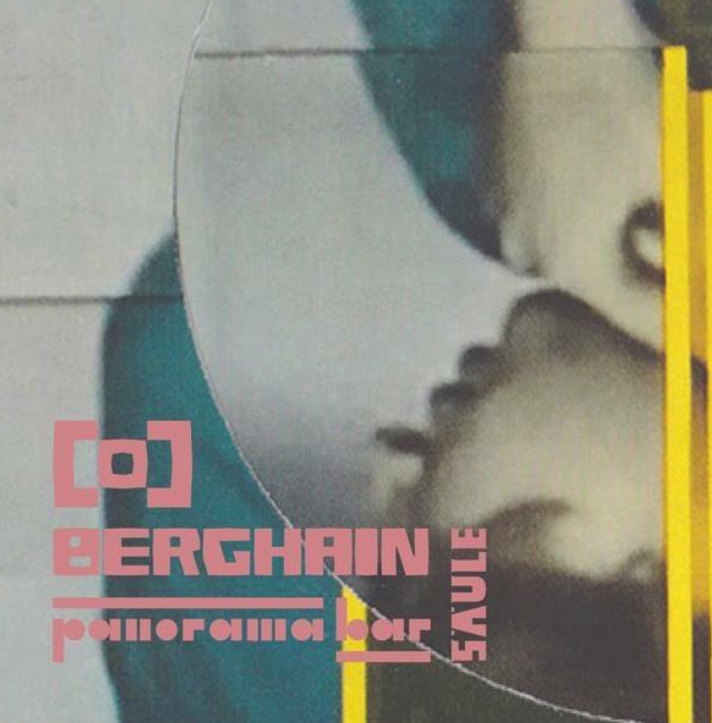 Berghain flyer

---
Feb 2018
Performance!
---
Exhibition
Le Tripostal, Lille
Nov 2017 - Jan 14 2018
Les collections du Centre Pompidou, 1967 - 2017
Le Tripostal, Lille
In 2017, the Centre Pompidou is celebrating its 40th anniversary throughout France. To share the celebration with a wider audience, it will be presenting a completely new programme of exhibitions, outstanding loans and various events throughout the year.
lille3000.eu