BET ALPHA
---
Villa Mautner-Jäger
Landstraßer Hauptstraße 140/142,
Vienna, Austria
Kira A. Princess of Prussia Foundation
1.Oct - 7. Oct 2023 | 14:00-23:00
The exhibition curated by Ory Dessau and produced by the Kira A. Princess of Prussia Foundation presents works by Allora & Calzadilla, Miroslaw Balka, Marianne Beerenhaut, Agnieszka Brezanska, Ira Eduardovna, Michel François, Lior Gal, Amos Gitaï, Douglas Gordon, Danielle Kaganov, Shirin Neshat, Samir Odeh-Tamimi, Pier Paolo Pasolini, Nira Pereg, Buky Schwartz, Miri Segal, Peter Welz, a.o.
Fragment of an Infinite Discourse
---
Lenbachhaus Städtische Galerie, Munich, Germany
June 2023 - July 2024
HOW I FORGOT ABOUT THE SKIN OF THE PLACES 1 & 2
---
Die Möglichkeit einer Insel
Inselstrasse 7, 10117 Berlin
Feb 10. - April 30. 2023
Bastian Gebauer
Stef Heidhus
Annette Kelm
Manfred Pernice
Gregor Schneider
Peter Welz
REACHING
---
Vito Acconci & Portrait #5 [ Douglas Gordon]
Casa degli Artisti, Milano
Dec. 13.- Jan 22 2023
Berlin - LA Connect

---
07.- 12.July 2022
#saymaybe

---
Die Möglichkeit einer Insel | Berlin
March 18. opening 7pm
19. March 2022 - 14.April 2022
Monica Bonvicini
Jonas Brinker
Cyprien Gaillard
Douglas Gordon
Peter Welz
Oh my Data

---
Diskurs | Berlin
24. April 2022 - 6.May 2022
digital and crypto art in the real and digital worlds.
TELL ME

---
Super_Bien | Berlin
April 2021 - June 2021
mobile with models and architectural devices for video sculptures and video installations.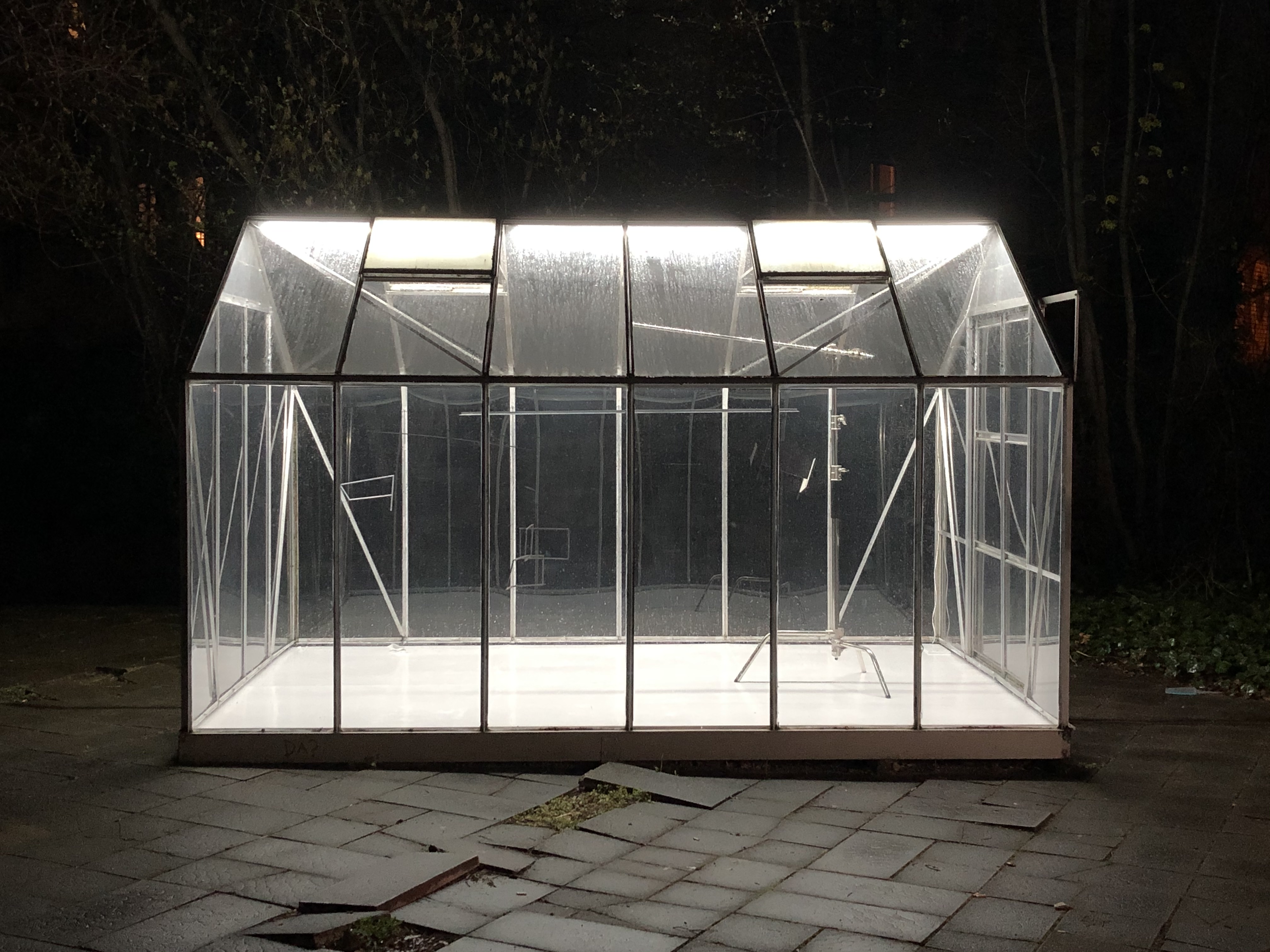 CATALOGUE
Studio Berlin | Berghain
---
Distanz Publishers | Boros Foundation
Green go home
---
Group exhibition
HUA International Gallery, Berlin, Germany
Dec 06 - Jan 23
TOMAS VU & RIRKRIT TIRAVANIJA
with works by Saâdane Afif, Nevin Aladağ, Julieta Aranda, Nigin Beck, Monica Bonvicini, Rafael Domenech, Eliza Douglas, Cecilia Granara, Elizabeth Jaeger, Tony Just, Šejla Kamerić, Fabian Knecht, Daniel Knorr, Zoë Claire Miller, Jorge Pardo, Anri Sala, Alvaro Urbano, Danh Vō, Raphaela Vogel, Peter Welz and Jonas Wendelin.
MAYBE
---
Galerie Crone, Berlin
Solo Exhibition
Opening 30. October
31. Oct - 23. Dec
STUDIO BERLIN
---
Group exhibition
Berghain, Berlin, Germany
(Boros Foundation)
Sept 09 until re-opening of the club
In the STUDIO BERLIN exhibition the Boros Foundation is presenting works from over 100 contemporary artists, who live and work in Berlin. National and international artworks in the field of photography, sculpture, painting, video, sound, performance and installation will be on view. The exhibition, organized by the Boros Foundation, can be viewed from September 9 onwards and will take place in Berghain, Panorama Bar, Säule and Halle.
Vienna Contemporary
---
Galerie Crone
courtesy photo: Riley Watts
Sept 25 - Sept 27
CATALOGUE
25 YEARS OF THE FALCKENBERG COLLECTION
---
Counter Culture | Catalogue
Snoeck publishers
INSTALLATIONS
FROM 25 YEARS OF THE FALCKENBERG COLLECTION
---
Group exhibition
Collection Falckenberg
Phoenix Hallen,
Hamburg, Germany
Nov 30 -
EXTENDED UNTIL OCT 2020
TAPEMODERN #27

---
Group exhibition
Berlin, Germany
Feb 08 - 9 Feb 2020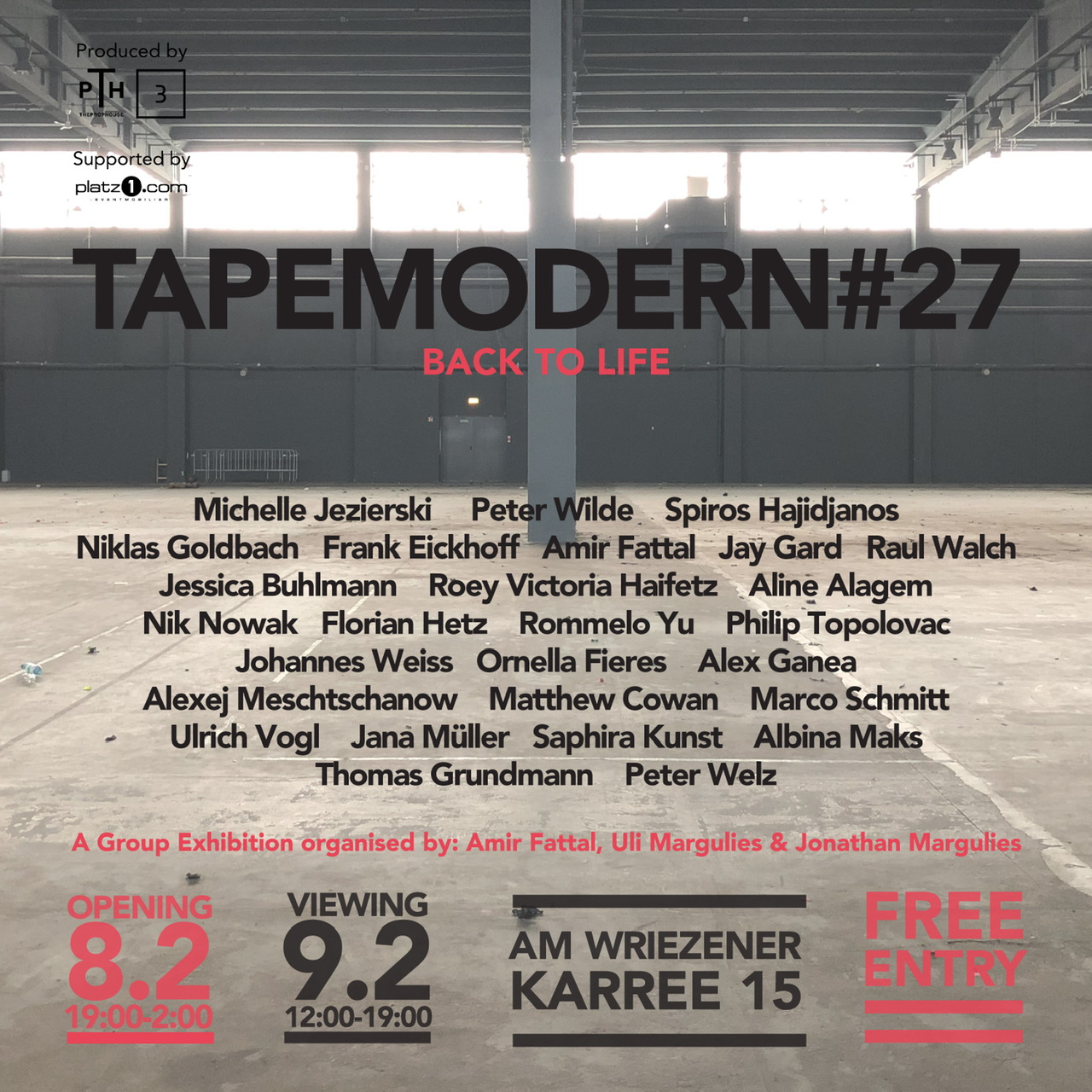 I Am a Cage In Search of a Bird
---
Unfolding Kafka Festival
Maiiam Contemporary Art Museum
Oct 26 - Nov 24 2019
Article

---
Publication on contemporary art
read more here:
Interview

---
Visit my Tent
Article by Stephanie Neumann
Picnic
Collection Hoffmann
---
Group exhibition
Sammlung Hoffmann, Berlin, Germany
July 2019 - June 2020
Vienna Contemporary
---
Art Fair
LOOK AT ME!
---
Exhibition
Sunday 8. Spet - January 5. 2020
The Body in Art from the 1950s up to today.
Fondazione Ghisla opens to the public the exhibition curated by Angela Madesani and Annamaria Maggi.
On view works of performative actions, as in the case of Marina Abramovic, Vito Acconci, Dennis Oppenheim, Bruce Nauman, and also works by artists who put photography at the core of their practice, such as Shirin Neshat and Peter Welz.
ghilsa-art.ch
Stance & Fall
A Wavering World

---
Group exhibition
Marta Herford
June 29 - Oct 6 2019
Francis Alÿs, Charles Atlas, Alexandra Bachzetsis, Robert Barta, Pauline Curnier Jardin, Denis Darzacq, Marcel Dzama, Christian Falsnaes, Valérie Favre, Kendell Geers, Mona Hatoum, Judith Hopf, Wilhelm Klotzek, Eva Kot'átková, Henrik Olesen, Cheryl Pope, Naufus Ramírez-Figueroa, Sarah & Charles, David Shrigley, Sebastian Stumpf, Aaron van Erp, Peter Welz
Portrait#4 [AA Bronson]

---
Solo Exhibition
Crone Wien
April 25 - June 1 2019
opening 25. april 19.00
new portrait in the series and 3rd solo exhibition with crone gallery
Gestualités
Textualités
---
Hermann Éditeurs
Paris
Gestualités Textualités en danse contemporaine. Sous la direction de Stefano Genetti, Chantal Lapeyre et Frédéric Pouillaude.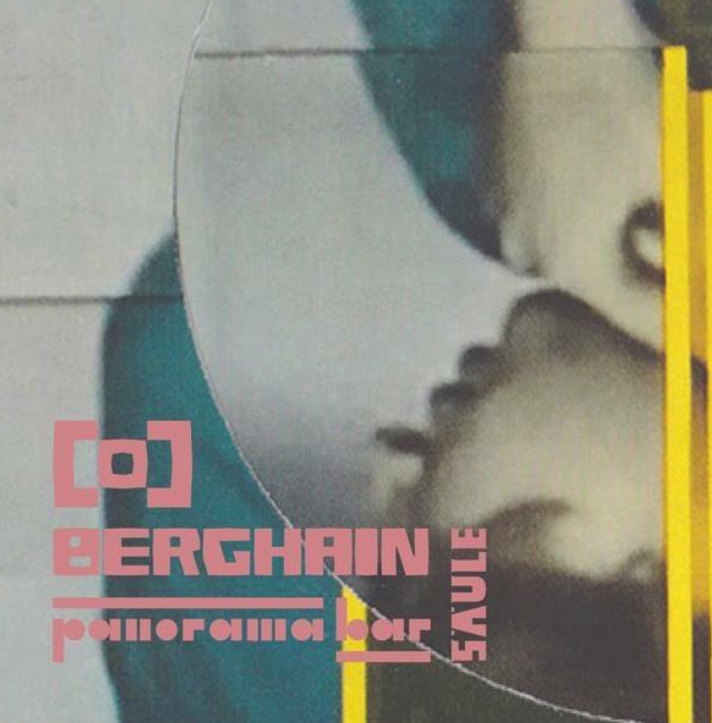 Berghain flyer

---
Feb 2018
Performance!
---
Exhibition
Le Tripostal, Lille
Nov 2017 - Jan 14 2018
Les collections du Centre Pompidou, 1967 - 2017
Le Tripostal, Lille
In 2017, the Centre Pompidou is celebrating its 40th anniversary throughout France. To share the celebration with a wider audience, it will be presenting a completely new programme of exhibitions, outstanding loans and various events throughout the year.
centrepompidou.fr